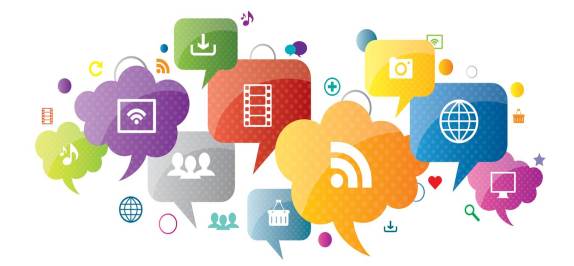 BritCham provides free promotion of your company events, reports and updates. If you would like to release any news and updates, please kindly contact us at (020) 8331 5013 or via email eman.zou@britchamgd.com.
On October 24, 2019,Ines Liu, Business Advisory Assistant Manager, will host a webinar on the new Foreign Investment Law, introducing the legislative background and going over what changes foreign businesses should be aware of.On March 15, 2019, the 13thNational People's Congress (NPC) approved the Foreign Investment Law of the People's Republic of China.

深圳中洲万豪酒店畅享美味舒心之旅位居深圳南山区核心商务地带,紧邻深圳湾大街,鸟瞰深圳湾旖旎滨海风光;在璀璨城市夜幕的伴随下,于43楼南山尚膳餐厅细细品味双人浪漫自助晚餐,享悦时光,开启您的味蕾盛宴。在万豪,让美味为您的旅途增添更多自在。套餐价格:人民币1,400+16.6% 起推广日期:至2019年12月31日中国广东省深圳市南山区海德一道88号电话:+86 755 8666 6666网址:www.marriott.com/szxwtShenzhen Marriott Hotel Nanshan Buffet Dinner Pampering GetawayStay in the modern art gallery hotel located in the CBD of Nan

Luxuriate in a romantic getaway with truly five-star accommodation and service at Four Seasons Hotel Guangzhou. Acknowledged by Forbes Travel Guide with the highest star rating for five consecutive years, the hotel has tailored a special romantic package, "Starry Vow", for the occasion. With a romantic in-room dinner in the sky, couples can enjoy exclusive sweet moments on a starry night.The surprises are ready from the moment when guests step into the room, such as delightful balloons all aro

Leeza老师,是 Dream Makers 项目的课程主要负责人,英国诺丁汉大学法律系毕业,迪士尼英语教学多年,资深外教,具有CELTA高级证书,擅长原版阅读、公众演讲、PET和FCE口语课等,教学经验丰富,课堂生动有趣,深受孩子们喜爱。

Yu Yue Heen will invite the talented chefs from the award-winning Jin Sha restaurant at Four Seasons Hotel Hangzhou at West Lake to present an array of authentic Hangzhou cuisines from September 18 to 22. The special cooperation between Jin Sha restaurant which is famous of fresh Hangzhou specialties and the Michelin Starred Cantonese restaurant is much anticipated by the local gourmands.During the 5 days promotion, guests can savor "Jin Sha Feast" menu including classic Hangzhou specialties a

Shenzhen Charity Federation 11th Annual Captivating Charity Auction 第十一届深圳市慈善会·开普威汀基金慈善拍卖会

Learn more about LEH Foshan Get to know our Head Master Meet the LEH Team 了解佛山LEH,接触Steve校长,与LEH团队交流 Come and Join our First Meet the Head Master on 27th August! 8月27日加入我们第一场校长见面日吧!

New to Shenzhen? Or maybe you've been here for a little while, but still feel like there's more to learn about getting the best out of life here... this Newcomer Event is not to be missed. All the essential service providers you need will be there along with representatives from clubs, charities and other organizations who can help make your life here easier.

8月23日 耀华课程说明会暨课堂观摩 更可即场进行面谈和入学意向交流

演讲是商业世界里最重要、最高层次的展现方式,在产品推广、项目运作、招商投资等各项商业活动中都发挥着极为重要的作用。不管是企业高管、中层管理者、还是普通员工,不管是政府官员、媒体人员、还是营销人员,演讲表达能力都是你提升个人影响力和领导魅力不可或缺的。

Whatever your plans are for the future, whether for yourself, your family or your business, careful financial planning can make a real difference to your life and those you care about, both today and in the future. Sign up for this seminar and find out the types of protection available in China.

Solutions with special guest HSBC Bank presents: How to Open a Business Account in China without any Country Limitations

Dream Maker 2.0 Professional Performing Arts Academy - DFG (Guangzhou) Arts & Culture

TaylorMade, 加入我们,感受速度与距离!

From July 20 to July 27, Kumoi will launch a grand gourmet carnival of Big Eye Tuna. An authentic Japanese style feast will be presented from vision to taste with a wonderful Fish Carving Show.

ISA celebrated its inaugural Discover ISA Science City events at the Ritz-Carlton Hotel, Guangzhou on Wednesday, June 26th and Saturday, June 29th.

Summer Latin Fusion Dancing Party for ReNice Foreign Members is going to be held by Shenzhen Runze ReNice Medical Beauty Hospital on Friday, July 12nd, 2019.

The 7th Broadway Musical Summer Camp of Dreambox in 2019 is led by a team of top teachers graduated from The Juilliard School in the United States. Join us! 2019 Broadway Musicals Summer Camp.

DFG (Guangzhou) Arts & Culture holds the workshop about The 3R's to Riches:On The Edge- The Power Series! The founder of the global brand DFG, Leeza Gorden shares her journey from London to China.