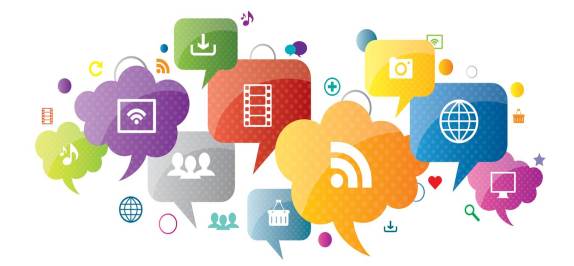 BritCham provides free promotion of your company events, reports and updates. If you would like to release any news and updates, please kindly contact us at (020) 8331 5013 or via email eman.zou@britchamgd.com (Guangzhou), +86 132 6001 3110 or email vicky.luo@britchamgd.com (Shenzhen).
The Trinity Education Group has a vision to deliver quality early years provision which provides an exciting, fun and meaningful education.

荔,知我心下午茶玫瑰荔枝果冻配鸡肉沙拉Chicken salad with lychee jelly荔枝风味班戟卷配鲜虾Lychee flavor pancake wrapped with fresh shrimp迷你蔓越莓贝果配荔枝和鲜蟹肉Grand berry bagel with lychee and crab meat荔枝风味鲜芝士千层三文治配鲜芒果Lychee flavor cheese with mango sandwich荔枝白桃奶油日式蛋糕卷Lychee and peach cream cake roll覆盆子荔枝象牙白巧克力蛋糕Raspberry lychee ivory chocolate cake荔枝酸奶芝士泡芙Lychee yoghurt cheese choux pastry荔枝玫瑰软心慕斯Lychee rose mousse荔枝百利甜蕾明顿蛋糕

防疫夏日特惠让您的旅程充满愉悦的回忆。在中国大酒店豪华房中享受城央休闲居停体验。特别优惠价入住,开启美好的一天。扫二维码即可预订。价格:豪华房400元/房/晚*客人需提供商会会员卡及相关健康证明Epidemic Period Summer Special Committed to making your stay as pleasurable and memorable as possible, our Deluxe Room will provide a delightful setting for your next getaway. Scan the QR code for Reservation.Deluxe room CNY400 for 1 night*Guest should provide membership card of the chamber and health certifica

WANDERLUST云游 | 艺昧 Get replenished with wonder, and embark on a journey of romantic taste demonstrated by the park. Living Room at Park Hyatt Guangzhou presents a themed afternoon tea inspired by patisserie and savories from Shanghai and Paris.栖息柏悦,云游东西。广州柏悦酒店下午茶以东西方「浪漫之都」为灵感,荟萃上海和巴黎双城「艺」、「味」的精髓,在这座南国花城大放异彩。

很多职场人会选择在职业瓶颈期、升职管理岗位之前选择调整学习。作为能够在职场实战中快速应用的商科MBA课程,成了大多数职场人的不二之选。今天我们来聊聊,如何快速地通过商业思维,改变职业方向,迅速突破职业瓶颈。01职场进阶这个夏天,我们想给你们推荐一期,汇聚英国商学院教授、业界大牛的国际Mini-MBA在线课程。一周两次,不用出国,在家也能学习英国商学院的核心商业模型。既然是Mini-MBA,当然是只提取最核心的部分。我们的专家团队从商学院MBA课程体系中提炼最浓缩的内容,每一秒都是干货。本次课程主要针对以下疑难杂症:想突

The Summer holidays are approaching fast. Over the years the desire to attend summer camps overseas has grown.Attending a Summer Camp is one of the most favoured ways to spend the summer. Children can experience foreign cultures in a short time and also exercise their ability, improve their English and at the same time broaden their horizons.We are delighted to announce that MIS will open our Summer Camp to the greater community from 13 July 2020.We can't travel overseas, so stay in Shennzhen a

Prime@ China Hotel中国大酒店扒房PRIME offers an exceptional and contemporary dining experience in a classic setting. The restaurant's menu features high quality beef, ocean fresh fish and seafood as well as modern dishes crafted with market fresh ingredients.扒房以手工烤制的扒类、和牛、汉堡、意粉、海鲜及甜品最为闻名。Meet up with friends and family on our terrace alongside the pool, with sunshine and gentle breeze, providing with a magnificent view of Guangzhou, while being served and attended

深圳东海朗廷酒店携手英国高端香氛品牌Welton London推出"舌尖香气"下午茶(Shenzhen, June2020) From now till 31 July, The Langham, Shenzhen's Palm Court will be collaborating with high-end British fragrance brand Welton London to present Welton London Afternoon Tea - an experiential extravaganza that will excite your sense of smell, sight and taste. Enjoy a refined British afternoon tea experience and receive a special Welton London gift pack.(深圳,2020年6月)即日起至7月31日,深圳东海朗廷酒店「廷

A special day to celebrate all Dads! Come and enjoy a relaxing family day @ G !

随着疫情的好转,深圳市龙华区诺德安达双语学校,终于迎来2020年首场线下开放日活动。 家长们终于可以实地来到校园感受学校的设施设备,也可以带着您的小孩来体验诺德安达独特的课程。 我们的校长和招生老师都在这里欢迎你的到来与您分享双语教育的优势以及诺校有关 办学理念、课程设置、拓展活动,特色课程,师资力量等方面的信息。

It is our pleasure to invite you to join our next Webinar, which will take place on Wednesday 17th June. In this interactive session, our Head of School, Mr. David Edwards, and Founding Secondary Principal, Ms. Cathy Hitchin will introduce you to the Secondary School at ISA Science City International School. 我们诚挚邀请您于6月17日(周三)参加爱莎科学城线上中学部专题宣讲会。届时,校长David Edwards先生和中学部校长Cathy Hitchin女士将带领您全面了解爱莎科学城中学部。

圣心国际幼儿园广州斐特思公学幼小宣讲会即将开启!周五晚,小学校长线上与您互动!【扫码报名】享限量一对一成长咨询

LEH Foshan would like to invite you to join us at our online meeting and talk to our Head Master Mr Steve Allen to have a deeperinsight into the School and know more about our educational philosophy. 佛山LEH诚挚地邀请您参加即将举办的校长在线分享日,进一步了解纯正的英式教育及佛山LEH的方方面面;同时,校长安弘博将会与大家分享更多学校的课程亮点及教育理念。

参与世界各地儿童抗疫大联欢:点击以下链接,观看老师视频后,让小朋友模仿老师动作并跟随音乐录制短视频,将视频发到"百奥国际幼教小助手"微信,我们后期剪辑合成后会在6月1日云派对中隆重播出,同时有机会于派对当天抽奖并获精美礼品 You are welcome to participate our Children's Anti-epidemic Gala with other children around the world: Click the following link of our teachers' demonstration video, let your child watch and imitate the action with the music. Record a short video, and send it to us by scanning below WeChat QR code. Your child's video will be edited and broadcast together with other children's videos around the world at the online party on June 1st. In addition, you'll have an opportunity to receive a beautiful gift though our online lucky draw.