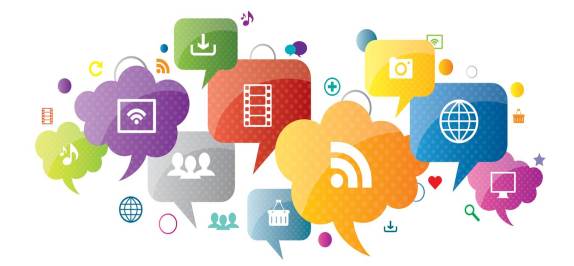 BritCham provides free promotion of your company events, reports and updates. If you would like to release any news and updates, please kindly contact us at (020) 8331 5013 or via email eman.zou@britchamgd.com.
ISA International School invites you to celebrate the holiday season with us at our annual Winter Festival. 广州爱莎国际学校诚挚邀请您和我们一起迎接年度冬季庆典。Our theme: 'The Enchanted Forest'.2018冬季庆典主题:"魔法森林"!Come and be enchanted by the student performances, stalls with international vendors, festive food and games and a raffle with amazing prize! Join us for a fun filled afternoon!欢迎加入我们,在这个充满乐趣的下午,一起来感受奇幻的魔法森林,并欣赏学生们的精彩演出,还

Dear Guest,Enjoy a special E.GUIGAL wine dinner under the magneficent view of Morton's terrace.Pair the artisan wines with the classic Four-Course menu of Morton's.Nicolas Huillery, Brand Manager of E.GUIGAL will join and share the life in the region.尊敬的客户,诚邀您参加2018年12月7日晚7时,莫尔顿扒房举行的隆河谷备受赞誉的吉佳乐世家葡萄酒天台晚宴。体验别开生面的户外晚宴,在美景下尽享隆河谷名庄佳酿与莫尔顿经典菜式。届时酒庄品牌经理Nicolas Huillery将会出席并分享酒庄生活。For more informat

The Christmas month is coming! Which means our amazing CIS Winter Festival is just around the corner. It will be a fun filled family carnival. Our doors are open to all of our community members: neighbors, teachers, students, parents and friends!圣诞月就要到啦!我们的冬季音乐节也很快就要和老师同学们见面。这将是一个CIS大家庭和周边社区共同享受的嘉年华。Santa Claus is expected to arrive, and will have some gifts to share near our exquisite Christmas tree. There are more than 50 booths from the Cana

In order to enable a more in-depth understanding of our campus and curriculum, on December 9th, CIS will hold the first Elementary Open Day. All visiting families will be able to experience:为了让更多人能够深入了解校园和课程,12月9日,广州加拿大国际学校将举行首次小学段开放日。届时来访的所有家庭将能够了解并体验到:- Introduction to our school curriculum and systems overview by the school principal-校长亲自对学校整体课程系统介绍- What ESL (English as Second Language) programs are offered at CIS-我

Four Seasons Hotel Guangzhou100F | CatchA lavish seafood feast creatively combined East Asian flavors and Western dishes bound to tempt your palate: Fresh shucked premium oyster, savory Boston lobster bisque, Chile salmon fillet in traditional Asian way and mouthwatering French style handmade dessert. Catch your joy in this festive season! Catch 4-course Festive Set Dinner CNY 588* per person*Subject to 15% service charge (applicable government tax included)Exclusive Offer for Chamber members:s

On Thursday 22ndNovember, Hays Guangzhou held a launch event of the 2018 Hays Asia Diversity Report at the W Hotel. Over 100 people were in attendance, with notable guests including Karen Maddocks, British Consul General, who is a strong diversity advocate. The session was also broadcasted and received over one million views on UCLan Online –the multimedia education forum on WeChat, created by Penny Chen, at the University of Central Lancashire (UCLAN). Kirsty Hulston, Business Director of Hay

好玩的游戏互动,丰富的抽奖礼品:台湾往返机票、泰国往返机票、咖啡机、房券、红酒、餐券等等大家快来预定囖~Cartoon carnival for Christmas of Crowne Plaza Guangzhou City Center, funny game interaction, rich luck draw gifts: round-trip ticket of Taiwan, Tailand, coffee machine, house coupon, red wine, meal ticket and so on.Waiting for your booking!时间:12月24日星期一 18:00—22:00Time:Monday, December 24th地点:广州中心皇冠假日酒店Place: Crowne Plaza Guangzhou City Center成人Adult:RMB498/位PAX 儿童C

We are delighted to announce that St. James's Place has won the 'Best Wealth Manager' award category at the 2018 Shares Awards held in London. This is the third year running that St. James's Place have won this award! The winners are determined by votes cast by Shares Magazine readers to identify and celebrate the best in the UK financial services industry.

The British Chamber of Commerce in China is reaching out to leading professionals from British companies to understand the market access issues facing British businesses in China.The survey is a great opportunity for your organisation to have its voice heard and get your thoughts and concerns on the agenda of the Department for International Trade, while contributing to the ongoing work of the Chamber.Click the link to fill out our 10 minute survey on market access issues and make your voice hea

尊敬的英国商会会员,时光荏苒,转眼间,耀中耀华机构已经迈进第八十六周年,广州校区自2014年创校以来,也迎来第五个年头。为了庆祝这个属于广州耀华的历史时刻,我校将于2018年12月1日在校内举办"纷飞汇嘉年华"大型庆祝活动,届时将邀请在校学生、家长以及社会各界齐聚耀华、共襄盛举。我们诚挚邀请英国商会的各位会员与家人,一同来见证广州耀华走过的五载春华秋实。当日活动内容包括欢乐跑、达人秀、音乐表演、幸运抽奖、学术展示、慈善义卖、庆典仪式以及游戏和赢取奖品等,活动现场还设有各种亲子互动游戏,学习小课堂。活动将秉持

10th Anniversary demonstrates the strengths of Sino-UK cooperationFinal 9 Winners 九位获奖者The 10th Anniversary British Business Awards in China were held in Beijing on the 15 November and the winners announced at a gala dinner hosted by Dame Barbara Woodward GMG, the British Ambassador to China. Organised by the British Chamber of Commerce in China, the Awards recognise companies and individuals for 'innovation, enterprise and endeavour'. The nine award categories drew over 200 entries from

We would like to invite you to our open day at ISA International School and we very much hope that you will join us. This event is a great opportunity for you to find out more about our wonderful school.On the day, there will be an introduction to the school, and an outline of our world class curriculum which blends the IB framework with the UK curriculum standards. We will be talking about the exciting plans we have for the school, and you will have the opportunity to observe some classes acros

主题:【广州11.25】侨外2018美加英澳投资教育展时间:11月25日13:00-18:00地点:广州珠江新城丽思卡尔顿酒店二层豪华宴会厅预约热线:400-880-0018摘要: 11月25日,广州侨外特别策划"侨外2018美加英澳投资教育展",力邀各国官方政经代表、教育行业权威专家等齐聚一堂,为抱有海外梦想的投资者和学子,提供全方位海外生活规划方案!根据百度数据显示,中国投资人70.5%的海外投资都选择在美国、加拿大、澳大利亚这三大国,从移民和留学大数据也可以看出,美国、英国、加拿大、澳大利亚、新西兰、爱尔兰等国,成为中国投资人移民和留学的

As a member of British Chamber of Commerce Guangdong ,we cordially invite you to join us atThe Night of Italy HarMoniCare Member Party.Meet and interact with over 150HarMoniCare foreign members from all over the world andsenior managers from 7 international Chambers( Britain, Japan,Spain, France, Italy, Germany, Korea). Sipping a mouthful of fresh wine and fine delicacy,you are sure to enjoy with your friends and business partners on such a beautiful night. All the proceeds from this event will

BSG'S BIGGEST EVENT OF THE YEAR!SATURDAY,17TH NOVEMBER,11AM - 3PM2,000+ expected guests are invited to BSG for a relaxing day of fun activities,music and prizes plus great food drinks.The event caters to all foreign nationals living in Guangzhou.Each year we invite you to be a part of this.This year, all event proceeds will be donated to HOPEFUL HEARTS.Please click the READ MOREfor full information on how to become a sponsor, vendor or country stall volunteer!