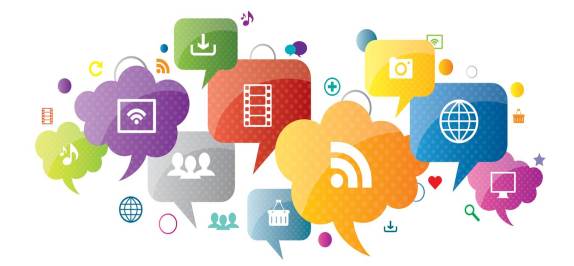 BritCham provides free promotion of your company events, reports and updates. If you would like to release any news and updates, please kindly contact us at (020) 8331 5013 or via email eman.zou@britchamgd.com (Guangzhou), +86 132 6001 3110 or email vicky.luo@britchamgd.com (Shenzhen).
4月30日上午,星河(惠州)人工智能产业园奠基仪式在惠州仲恺高新区隆重举行。作为惠州市七大千亿级工业园区之——广东(仲恺)人工智能产业园起步区的重要组成部分,星河(惠州)人工智能产业园位于广东(仲恺)人工智能产业园青春片区,项目总投资超200亿元,总规划占地面积超140万平方米,其中首开区建设用地26.33万平方米,总投资60亿元,借助星河全球科创资源转化平台,将打造一座集研发办公、孵化加速、中试检测、智能制造、创意展示、商业休闲、人才安居于一体的湾区人工智能科创总部基地。星河(惠州)人工智能产业园奠基仪式合影

在深圳诺德安达双语学校,我们将学生以及员工的安全,健康视为重中之重。深圳诺德安达双语学校为5月份的开学制定了一系列的开学准备,我们将最大程度严格按照教育局以及集团的制度来保障我们学生的健康以及安全。At NAS Shenzhen, we take the safety and health of students and employees as top priority. NAS Shenzhen has made a series of arrangements for reopening the school in May. We will strictly follow the instructions of the Education Bureau and the NAS Group to ensure the health and safety of the students.开

SIS High School ReturnsIt has been a great week of reconnecting, reflecting and reviewing at our Bayside campus. Students were engaged with teachers and fellow students here and abroad. Welcome Back, Geckos!What is Blended Learning with Assistant Principals Nathan Lill and Craig Ortner1st Grade Celebrates Earth WeekOur first graders celebrated Earth Week in song from their homes all over the globe, under the guidance of their teachers, Mrs. Krebs and Ms. Kay. What started as a reading assignment

不知不觉间我们就快要迎来新的2020-2021学年了在新的一年圣心国际幼稚园依然会秉承我们的教学宗旨为小朋友们提供最理想的国际化教育为他们提供最舒适的生活与学习环境现在圣心2020-2021学年招生季正式启动与此同时圣心也推出多种学费优惠政策回馈家长和小朋友感谢为圣心长期提供支持的朋友们The new school year 2020-2021 is starting in September! Trinity International Kindergarten will continue to offer an excellent international education which provides children with a nurturing, safe exciting environment to learn, d

In accordance with the new Individual Income Tax Law which took effect from 1 Jan 2019, the PRC tax resident is required to perform annual individual income tax filing ("IIT annual filing") by 30th June 2020.Who Needs To Do Annual IIT Filing?The PRC staff dispatched to overseas with global incomeThe PRC high net worth individual has both local and overseas assetThe foreign staffs stay in China no less than 183 days within one financial yearThe individual has any tax short payment or overpaymen

A relaxing and fun family day celebrating all Mothers with Liberty Brunch!10th May 2020 Sunday, 11am - 4pm208+RMB/adult and 68+RMB/kid (4-10 years old)Additional 88+RMB/adult for free flow of ClubHouse wineComplimentary free flow ClubHouse wine for all moms and swimming pool access for the whole family!Scan the flyer QR code and RSVP by 9th May 2020

Capri by Fraser Shenzhen is located at the heart of Yantian District, within a mix of corporate offices, shopping malls and transportation options.It has total 184 rooms various from Studio and One bedroom apartments equipped with modern design and kitchen facilities for premier room type.The most impressive facility is our infinity swimming pool at 45A floor overlook beautiful Dapeng Bay attracted many guests from all over China and overseas to take memorable pictures at poolside.It is great op

InterContinental Hotels Group is pleased to announce the appointment of Mr. Valentine Tnay as the General Manager of Crowne Plaza Shenzhen World Exhibition and Convention Center洲际酒店集团任命郑来兴先生就任深圳国际会展中心皇冠假日酒店总经理一职,全面负责酒店的运营和管理工作。来自马来西亚的郑来兴先生拥有32年酒店从业经历,曾在洲际酒店集团和其他国际酒店集团担任管理层职位,其中在洲际酒店集团工作超18年,足迹遍布马来西亚、北京、上海、成都、烟台等多个国家及城市。郑来兴先生的酒店职业生涯始于财务部,后转

Thu, Apr 30, 2020 4:00 PM - 5:00 PM CSTJoin our quarterly webinar for the latest ILM products and services update. There will also be opportunity for Q and A. The webinar is aimed at all ILM customers; including tutors, head of centre/departments, quality team, programme managers and anyone connected to ILM. Hosted by Joseph Ballantine, ILM Industry Manager and Karen Egan, ILM Technical Advisor. Why attend this webinar?: By attending this webinar, you will receive timely informatio

Dear British Chamber Members,Discover benefits of setting up your local offices and RD headquarters in Shenzhen Galaxy World Innovation Business Park. Our project already has over 700 companies settled in, including Global Fortune 500, famous European, American, British brands.No matter you are startup or established company, we have all types of spaces available like traditional offices, co-working and even incubator spaces where you can also register WFOE.Proximity to Futian CBD, Hong Kong K

金融科技独角兽企业Airwallex空中云汇今日宣布完成1.6亿美元D轮融资,这是公司自2015年成立以来规模最大的一轮融资,引入ANZi Ventures(澳新银行的战略投资机构)和Salesforce Ventures(Salesforce的全球投资部门)等一批全新的全球顶级战略投资者的参与。现有股东DST Global、腾讯、红杉资本中国基金、高瓴创投以及维港投资也参与了本轮融资。本轮之后,公司总融资额超过3.6亿美元。 本轮融资将加速Airwallex空中云汇全球数字化金融基础设施的搭建以及产品研发,帮助公司:1 拓展欧美市场和中东等新兴市场业务,加速全球业务增长2 发布

A Level IGCSE Scholarship Programme 2020 - 2021Various scholarships(academic, music sports) on offer2020-2021 A Level IGCSE奖学金开放申请包括学术、音乐、体育等各类奖学金At Merchiston International School we believe in providing deserving students with the opportunity to experience the best British international education in a culturally diverse environment. We also believe that excellence is achievable through hard work and dedication. Thus, as part of the MIS Scholarship Programme, we are no

Remark:Valid passport and visa is requested. Please provide the Membership card Please provide the Health QR code of declaration of health information, or the Remove Medical Quarantine Certificate Above rates are inclusive of 16.6% service charge and tax per room per nightAbove rates are room only Above rates are inclusive of in-room Wi-Fi access.The Hotel reserves the right to above special rates and room reservation is subject to hotel availability.Reservation:Ms. Christy Qiu – Assistant Acco

今天,我们11岁啦!HiTouch is 11 years old!2009年4月20日,那个潮热的春天,我们选择在广州扎根。2020年4月20日,还是潮热的春天,我们依然立足在广州。DearHiTouch friends,we are writing this newsletter to celebrate our11th anniversary. In the past 11 years, we are deeply grateful for all the support and sincere help, from all of our friends and associates.不同的是,我们的坚韧与不懈,让"大旗咨询"这个11岁的宝藏少年有了不一样的光芒。一步一脚印,我们由衷地感恩,每一个并肩前行的时刻。2020 is a tough year

2020年4月17日,渣打银行(中国)有限公司(以下简称"渣打银行")与金融科技公司上海寻汇信息科技有限公司(以下简称"寻汇")签署战略合作协议,宣布双方联合打造的一站式智能付汇平台解决方案——"汇e达"正式上线。该平台解决方案专注于为跨境贸易企业提供更便捷、更低成本的付汇方案,以促进跨境贸易便利化,支持稳定外贸基本盘。当前,新冠肺炎疫情在境外的蔓延对全球产业链、供应链、贸易链造成了一定程度的冲击。受此影响,跨境贸易进一步承压;同时,国际汇率波动加剧,汇率风险加大,诸多外贸企业面临着资金压力增大、汇兑风

本次开放日,我们将最大程度地呈现广州耀华在过去五年里积累的教学点滴和精彩瞬间,让家长们足不出户也可以深入探知耀华校园的方方面面。 我们也将首次集合了中外籍校长、学科主管、学部主管、学生活动主管和宿舍主管等教学和生活的核心管理团队,为家长展现一个丰富多彩且温暖真实的耀华学习生活;我们还将邀请校长和主管们线上带领家长漫步校园、畅谈教育;各个学部以及各个学科的老师也将在各个分会场介绍学部及学科的详情,观众可以根据自己的需要设定你线上探索耀华的线路,根据自己的兴趣选择需要了解和咨询的内容;当天我们还开设中外籍校长在线答疑直播间。

黑天鹅事件频发的2020,除了给我们带来些许不确定因素,背后也隐藏了许多新的商业契机。 企业管理者和人力资源领域从业者们,站在直面危机的第一线,面临突发的挑战,不得不临阵磨枪,经历了未曾有过的管理体验。 作为专业的招聘机构,瀚纳仕携手特邀嘉宾们,有许多心得和故事想要和你分享。 加入我们的在线研讨会,共同直面危机,探索新机遇。

2009年4月20日,那个潮热的春天,我们选择在广州扎根。 2020年4月20日,还是潮热的春天,我们依然立足在广州。 Dear HiTouch friends, we are writing this newsletter to celebrate our 11th anniversary. In the past 11 years, we are deeply grateful for all the support and sincere help, from all of our friends and associates. 不同的是,我们的坚韧与不懈,让"大旗咨询"这个11岁的宝藏少年有了不一样的光芒。 一步一脚印,我们由衷地感恩,每一个并肩前行的时刻。 2020 is a tough year for everyone, we are not able to physically see you and share this special day with you, my friends. Hope you are doing well and stay safe, we can't wait to meet you in person.