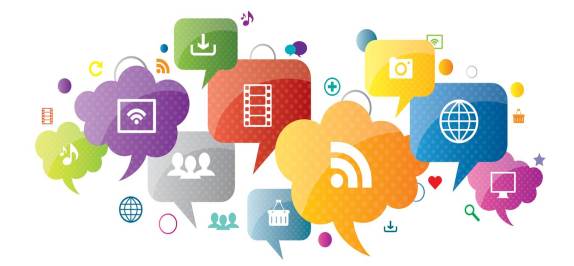 BritCham provides free promotion of your company events, reports and updates. If you would like to release any news and updates, please kindly contact us at (020) 8331 5013 or via email eman.zou@britchamgd.com (Guangzhou), +86 132 6001 3110 or email vicky.luo@britchamgd.com (Shenzhen).
LEH Foshan would like to invite you to join us at our online meeting and talk to our Head Master Mr Steve Allen to have a deeperinsight into the School and know more about our educational philosophy. 佛山LEH诚挚地邀请您参加即将举办的校长在线分享日,进一步了解纯正的英式教育及佛山LEH的方方面面;同时,校长安弘博将会与大家分享更多学校的课程亮点及教育理念。

参与世界各地儿童抗疫大联欢:点击以下链接,观看老师视频后,让小朋友模仿老师动作并跟随音乐录制短视频,将视频发到"百奥国际幼教小助手"微信,我们后期剪辑合成后会在6月1日云派对中隆重播出,同时有机会于派对当天抽奖并获精美礼品 You are welcome to participate our Children's Anti-epidemic Gala with other children around the world: Click the following link of our teachers' demonstration video, let your child watch and imitate the action with the music. Record a short video, and send it to us by scanning below WeChat QR code. Your child's video will be edited and broadcast together with other children's videos around the world at the online party on June 1st. In addition, you'll have an opportunity to receive a beautiful gift though our online lucky draw.

不知不觉间我们就快要迎来新的2020-2021学年了在新的一年圣心国际幼稚园依然会秉承我们的教学宗旨为小朋友们提供最理想的国际化教育为他们提供最舒适的生活与学习环境现在圣心2020-2021学年招生季正式启动与此同时圣心也推出多种学费优惠政策回馈家长和小朋友感谢为圣心长期提供支持的朋友们The new school year 2020-2021 is starting in September! Trinity International Kindergarten will continue to offer an excellent international education which provides children with a nurturing, safe exciting environment to learn, d

Thu, Apr 30, 2020 4:00 PM - 5:00 PM CSTJoin our quarterly webinar for the latest ILM products and services update. There will also be opportunity for Q and A. The webinar is aimed at all ILM customers; including tutors, head of centre/departments, quality team, programme managers and anyone connected to ILM. Hosted by Joseph Ballantine, ILM Industry Manager and Karen Egan, ILM Technical Advisor. Why attend this webinar?: By attending this webinar, you will receive timely informatio

A Level IGCSE Scholarship Programme 2020 - 2021Various scholarships(academic, music sports) on offer2020-2021 A Level IGCSE奖学金开放申请包括学术、音乐、体育等各类奖学金At Merchiston International School we believe in providing deserving students with the opportunity to experience the best British international education in a culturally diverse environment. We also believe that excellence is achievable through hard work and dedication. Thus, as part of the MIS Scholarship Programme, we are no

Remark:Valid passport and visa is requested. Please provide the Membership card Please provide the Health QR code of declaration of health information, or the Remove Medical Quarantine Certificate Above rates are inclusive of 16.6% service charge and tax per room per nightAbove rates are room only Above rates are inclusive of in-room Wi-Fi access.The Hotel reserves the right to above special rates and room reservation is subject to hotel availability.Reservation:Ms. Christy Qiu – Assistant Acco

黑天鹅事件频发的2020,除了给我们带来些许不确定因素,背后也隐藏了许多新的商业契机。 企业管理者和人力资源领域从业者们,站在直面危机的第一线,面临突发的挑战,不得不临阵磨枪,经历了未曾有过的管理体验。 作为专业的招聘机构,瀚纳仕携手特邀嘉宾们,有许多心得和故事想要和你分享。 加入我们的在线研讨会,共同直面危机,探索新机遇。

COVID-19has caused disruptions – first felt in China and now globally. As countries close their borders, also China has closed its own to foreign nationals. Previously, a fourteen-day quarantine was required for anyone entering the country from abroad. Now every foreign national and even diplomat are advised or not allowed to enter China anymore, even with a valid China visa or residence permit. Further travel restrictions and health code requirements are in place for locals and the remaining f

On April 23rd, Amber Liu, senior manager of Dezan Shira's Corporate Accounting Services team, will host a webinar on China's IIT clearance system.

Language learning is an important part of life for students at ISA Science City. We offer 5 languages learning pathways for students aged 2 to 18. All students from Early Childhood to Secondary School learn English and Chinese in a pathway that best suits their ability. The ISA Science City mother-tongue programme provides after-school language classes to support the maintenance of languages other than English and Chinese.

PPT在现代化办公中的高效应用Efficient application Tips of PowerPoint课程说明 Course description本课程是结合企业实际需求和丰富的讲学经验设计而成。课程以 PPT 基础操作为主线, 囊括了从演示文稿高速创建、批量修改到模板应用、图片裁剪应用、SmartArt 应用、图表和表格应用及声音、视频、动画效果、幻灯片输出、幻灯片技巧等 PowerPoint 高级技术及技巧。学员和讲师同步案例操作,助力学员在短时间内成为 PowerPoint 制作高手, 随心所欲制作精彩的 PPT 演示报告。 This course is designed based on the actual needs and rich l

ISA Science City International School will provide a great residential facility for students from Grades 6 to 12, a 'home away from home'. It will be a safe, supportive and productive environment for 500 boarding students. The ISA Science City Boarding House provides families near and far with two residential options including full-time boarders and weekly boarders. 广州科学城爱莎外籍人员子女学校配备粤港澳大湾区范围内最具现代化且在亚洲地区最具特色的寄宿设施,学校将为500名6至12年级的学生提供安全、有爱和高效的学习与生活环境。学校为学生提供两种寄宿选择:全学期寄宿制(每周住校七天)和五天寄宿制(逢周一至周五住校)。 We are delighted to invite you to join our next Webinar, taking place on Thursday 16th April. In this interactive session, our Founding Head of School, Mr. David Edwards and Head of Boarding, Ms. Caralyn Dea will guide you through the details of boarding life at ISA Science City. 我们诚挚邀请您于4月16日(周四)参加爱莎科学城寄宿专题线上宣讲会。届时,校长Davi

The news is getting worse every day. Even if we are thinking that personally, because of age or risk factors, we are not in danger from Covid-19, we may be anxiously watching what is happening back home as infections and deaths increase. Most of us have grown up in a time of relative peace and stability and prosperity – but for now at least, that is changing. And as fragile humans whose lives can transform in a moment, we may be feeling some of the signs and symptoms of stress or anxiety or fear. Guangzhou United Family Hospital Mental Health Clinic is offering free telephone support sessions in English for anyone who may want to reach out and talk about their situation during this time of the virus. Each session is a maximum of 30 minutes and can be arranged by calling (020) 3610-2326. If your call is not answered please leave your name and number and we will call you as soon as possible to arrange a time for the telephone session. These calls are not for medical consultations.