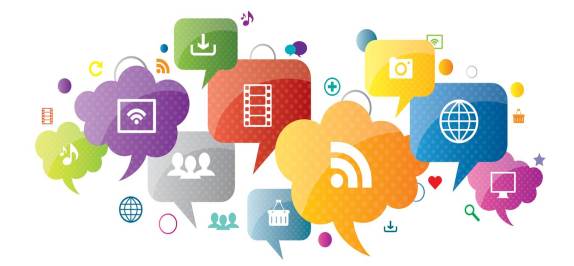 BritCham provides free promotion of your company events, reports and updates. If you would like to release any news and updates, please kindly contact us at (020) 8331 5013 or via email eman.zou@britchamgd.com (Guangzhou), +86 132 6001 3110 or email vicky.luo@britchamgd.com (Shenzhen).
Cyber Security in China and Data ProtectionBackgroundWith China's new Cybersecurity Law, effective 1st June 2017, businesses in China will find themselves facing increased internetregulation with the aim to protect Critical Information Infrastructure (CII). Critical Information Infrastructure is broadly defined inArticle 31 of the law as public communication and information services, power, traffic, water, finance, public service, electronicgovernance and other critical information infrastru

The Belt and Road InitiativeBackgroundThe 'Belt and Road Initiative' (BRI) or 'One Belt, One Road' (OBOR) is a project launched by China to develop countries and improve global connectivity. First unveiled in 2013 by Chinese President Xi Jinping, the initiative has and continues to grow in scale and popularity. The initiative is focused on creating networks that will allow for a more efficient and productive free flow of trade as well as further integration of international markets both p

日期:9月17日 时间:14:00-16:00 地点:广州市珠江新城四季酒店5楼玛瑙厅

Address: No.12018, Shennan Avenue, Nanshan District, Shenzhen Date: 9:30am,Saturday,Sep16th ,2017 Wechat Contact : cosmohepeng

标题:深圳场:2017年9月16日(星期六)15:00,大中华喜来登酒店6楼夏厅(深圳市福田区福华路) 广州场:2017年9月17日(星期日)15:00,天麟海外艺术创意启发中心(广州市越秀区农林下路9号新富熊大厦5楼)

Date:Oct.28th,2017 Time:5pm - 11pm Venue:Shenzhen Golf Club,6003 Shennan Avenue

时间:2017年10月21日 费用:会员免费 地点:南方精典大厦六、七楼 联系人:Sophie,电话:020-85594076,邮件:yuncs@job168.com

Data:Saturday,Sep.9th,2017 Time:10am - 12noon Venue:Vista-SK International Medical Center,Lvl 4,Bldg 4C Shenzhen Software Industry Base,Nanshan

Date: 31st Aug 2017 Time: 6:30pm-8:30pm Venue: Happy Monk Kingold

美通社新传播茶会(深圳站): 策略、整合、思变 带你突破企业内容生产的"天花板" 时间:2017年8月24日 13:30 -17:00 地点:广东深圳(具体地点稍后通知)

时间:8月19日14:00 地点:广州市天河区粤海喜来登酒店7楼 预约热线:400-880-0018 联系人:Mr. Michael Hu, huzhibin@qwimm.com

Companies in China with soon-to-be outdated certification would be wise to put theFive-in-One business license amendment on their upcoming agenda. China's Five-in-One system combines a business' tax registration certificate, organization code, business license, social security registration certificate, and statistical registration certificate into a single document with one social credit code. This has made setting up a business in China faster and easier for foreign investors.

Grand Hyatt Guangzhou 12 Zhujiang W. Rd., Pearl River New City, Tianhe District, Guangzhou, P.R.C., 510623 Phone: +86 20 8396 1234 E-mail: guangzhou.grand@hyatt.com

Faculty of Clinical and Biomedical Sciences of University of Central Lancashire and East Lancashire Hospitals NHS Trust First Visit to China

Any exporting enterprise in China should be well versed in its tax rebate policy. The government began to implement the policy in April 1985 as a way to enhance the country's competitiveness in foreign markets by eliminating double taxation on exported goods. Export tax rebates refer to refunds of indirect taxes paid by exporting enterprises in the production and distribution process.

While Hong Kong's startup ecosystem is relatively young, it has grown quickly in recent years. Many entrepreneurs are attracted by the city's high rate of internet penetration, which has allowed for greater adoption of tech innovations. Additionally, the Hong Kong government has been aggressively promoting initiatives to expand entrepreneurship in the face of increased competition from southeast China.